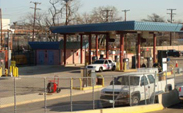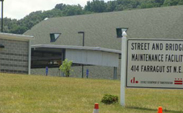 Our Key-personnel built the first Petroleum, Oil, Lubricant and Compressed Natural Gas facilities for the District of Columbia Department of Public Work, a project that was commissioned by Mayor Anthony Williams in 2000. First of its kind at the time, we pride ourselves that the project also served as a model for other projects. At General Construction Services, we provide in-depth design-build experience for institutional, manufacturing and commercial clients with expertise in complex and automated manufacturing plants, warehouses and laboratories we undertake research and development; manufacturing, warehousing; distribution; utilities; new facilities and renovation. In collaborations with our partners, we also offer turn-key industrial wastewater facilities. From business development through design, construction and start-up, General Construction Services is your partner for success. As industrial professionals, we work with you "Our Clients" to understand and satisfy your industrial, technology and facility needs. With our hands-on approach, General construction Services self-performs majority of a project from site clearing, to form-work, to concrete structures, to process piping and to major equipment installations.
General Construction Services is your strategic partner for Design-Build Industrial Solutions.
We will support your staff, whether to chose the right control scheme, or provide and install emergency backup mobile air compressors, "we're always at your services"
Recent & on-going Projects
General Construction Services Design- Build Division is providing turn-key, design-build services at the General Services Administration (GSA), Heating Operation and Transfer District (HOTD) that supplies steam to about 100 Government buildings and chilled water to building in three agencies; DOE, DOA and Smithsonian Institute. General Construction Services provides turn-key installation of UPS Upgrades for the Chiller Plants, turn-key installation of Repair of Air Compressors 1, 2 & 3, design and build of Repair of Treated Water Pumps and design and build of East End Roof and Roof Drain Repairs for GSA. These repairs will provide significant improvement to the performance of the equipments to optimize operations and provides efficiency and reliability.